FAQs
FAQs
UHS has an eminent pool of Doctors with commendable specialization and expertise. The hospital is renowned in the Sharjah area owing to infrastructure, facilities and services offered by our Medical and Paramedical teams. We are genuinely concerned about your health issues and see to it that we offer the best in terms of treatment plan. Nevertheless, you might be harboring doubts with regards to a particular case and probable treatment. You might read our 'Frequently asked Questions' (FAQs) section to have all your doubts clarified. These FAQs and their responses are formulated considering a range of questions patients and their families ask for a specific health issue. We have answered all of them seeking expert suggestions. In these FAQs we have covered insurance and other bill payment aspects, to help us serve you better. In any case, if you have further queries not found in this section, you might as well call and talk to our Customer Relations' personnel.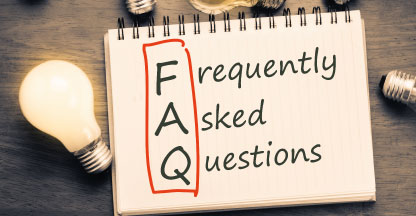 What is University Hospital Sharjah?
University Hospital Sharjah is a tertiary care multi-specialty hospital located in the cam-pus of University of Sharjah & It's consultant-based hospital. Doctors, nurses and al-lied health professionals with immense expertise, capable of addressing and manag-ing even the most complicated medical conditions. In addition to the hospital's interest to use the latest technologies in the field of medicine. With the exceptional support and patronage of His Highness Sheikh Dr. Sultan bin Mohammed Al Qassimi, Member of the Supreme council and Ruler of Sharjah, University Hospital Sharjah will always endeavor to be one of the leading healthcare provider in the region.The 220 bedded hospital dedicated centers of excellence for several key speci-alities which bring together a multidisciplinary team of physicians, nurses and health-care professionals able to address the most complex and difficult medical problems.
Does the hospital accept all nationalities?
University Hospital Sharjah accepts all patients from all nationalities in the UAE, expatriate and fly-in international as well. All those seeking care in our areas of expertise are welcomed, regardless of their nationality.
How can I learn more about my physician?
To learn more about University Hospital Sharjah's Doctors please visit the Find A Doctor option.

Does University Hospital Sharjah have a pharmacy?
Yes, we have three pharmacies in the hospital. Outpatient pharmacy is located on the ground floor, emergency pharmacy next to the emergency room area ground floor and inpatient pharmacy on the First floor. All of them are operating 24/7.

What types of medical services do you provide?

University Hospital Sharjah is a critical and acute care hospital focused on the treat-ment of complex medical conditions within our areas of specialization.

Does University Hospital Sharjah offer emergency care?

The Emergency Room operates 24 hours a day, 7 days a week, 365 days a year, to provide emergency services to patients with serious ill-ness or injuries requiring immediate attention.

Are there prayer rooms and ablution facilities?

Men's and women's prayer rooms and ablution facilities are available in University Hospital Sharjah and accessible 24/7.

Where is University Hospital Sharjah located?

We are based in Sharjah, United Arab Emirates, it's known for its cultural identity that harmonizes between its Islamic roots and historical heritage. The hospital is located in the University City, University Street, Sharjah.
UHS is easily accessible by car, taxi and public transportation view the location. In addition, we offer sufficient parking lots and a valet parking for emergency and ur-gent cases.
What type of parking and valet services are available at University Hospital Sharjah?
We have more than 500 parking spaces sufficient for all our patients and visitors, self-service and valet parking available.

What types of insurance do you accept?

We cover all major insurances, please visit the insurance section to double check if your insurance company is listed and accepted at UHS.

Do you accept self-pay patients?

Yes, If you do not have health insurance or your insurance plan is not accepted, University Hospital Sharjah is open to patients who wish to self-pay. You may check the health packages page and know more about the services included.
When should I arrive for my appointment?

We recommend that you arrive at the check-in desk at least 15 minutes before your scheduled appointment time to ensure that there is enough time to check-in and complete all pre-appointment paper work.
What should I bring with me?
Please make sure to bring your Emirates ID (or other government-issued ID) and health insurance card to your appointment (if any). We also recommend that you bring any medications or medical records (from other facilitates) that are relevant to your current medical condition.