Doctor Photo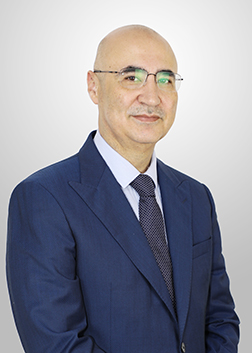 Qualification
Neonatal Perinatal Clinical Fellowship, University of Manitoba, Canada
Neonatal Perinatal Research Fellowship, University of Manitoba, Canada
Neonatal Transport Certificate, University of Manitoba, Canada
The Arab Board Specialty Certificate in Pediatrics
Master Degree in Pediatrics, Damascus University, Syria
Bachelor of Medicine and Bachelor of Surgery, Physician Certificate in Human Medicine, Damascus University, Syria
Member of the Canadian Pediatrics Society.
More than 10 years' experience as Consultant Neonatology at decent hospitals in Qatar, Canada, Saudi and Syria. 
Worked at The Health Sciences Centre: NICU Children's Hospital and IMCN Women's Hospital, Winnipeg, Canada. 
Participated in many conferences and courses around the world including USA and Australia and UK.
Lead of Neonatal Nutrition and Neonatal Therapy Program in NICU, Women Wellness and Research Center, Doha, Qatar.
Published many research studies in international and local peer review journals.
Special Interest
Neonatal Nutrition
Exclusive human milk diet for preterm infants
Necrotizing Enterocolitis
Management of extreme low birth weight infants
Doctor Short name
Mohamad Rami Alturk