title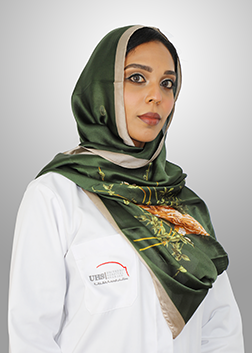 Request Appointment
Dr. Ahazig Kamal Ahmed
General Practitioner Obstetrics &Gynecology - IVF
QUALIFICATION:
Bachelor of Medicine and Surgery from University of Sharjah, United Arab Emirates.
Australian Medical Council certificate holder
PROFESSIONAL EXPERIENCE:
More than 5 years of experience in UAE in leading IVF and Gynecology Center.
Member of the Sudan Medical Council.
Qualified GP with Obstetrics & Gynecology skills and special interest in fertility treatments and pregnancy
Experience and expertise in vaginal scanning.
Counselling, investigation and treatment for infertile couples.
Provide the highest standard of patient care through effective and professional teamwork, in compliance with the standard protocols.
An interest in keeping up to date with developments in the infertility field from a medical & scientific perspective.
INTERESTS:
Fertility treatments and pregnancy
IVF and Gynecology
Vaginal scanning