title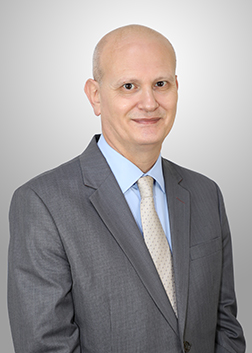 Request Appointment
Dr. Ghaith Makhlouf
Consultant Anatomic Pathology
LANGUAGES:
ArabicEnglishGerman
QUALIFICATION:
German Board of Anatomic Pathology since 2002 from the Health Authority of North Rhine, Germany
PROFESSIONAL EXPERIENCE:
More than 20 years of post-qualification experience in Histopathology and Laboratory.
Worked as a Consultant Histopathologist and Laboratory Director in various decent hospitals in the UAE and Germany.
Member of Oncopathology community and multidisciplinary team discussing and demonstrating problematic cases with clinical doctors to provide comprehensive therapy plans.
INTERESTS:
Oncology Pathology
Gynaecological and Breast Pathology
Gastrointestinal and Urologic Pathology