title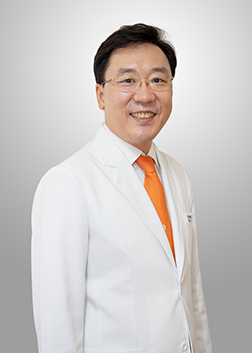 Request Appointment
Dr. Seung Jun Park
Consultant Orthopedics
QUALIFICATION:
MD, Inha University Medical College, Korea
Internship and Residency in Orthopedic, Inha University Hospital, Korea
Fellowship in Pediatric Orthopedic Surgery, Samsung Medical Center, Korea
Former CMO and CEO of Bupyoung Himchan Hospital, Korea
Member of Korean Orthopedic Association, Korean Pediatric Orthopedic Association and Korean Shoulder and Elbow Society
PROFESSIONAL EXPERIENCE:
Dr. Park, Head of Himchan-UHS Joint and Spince Center, is Korean educated and trained consultant with extensive experience of over 20 years in the field of Orthopedic.
He served Bupyoung Himchan Hospital, Korea by holding the position of CMO and CEO prior to joining UHS.
His work experience involved in dealing with a wide variety of orthopedics cases including manual & computer navigation total knee replacement arthroplasty for which he has successfully completed over 3,000 cases.
He also specializes in Knee Arthroscopic Surgery and has completed over 5,000 cases including arthritis management, ligament reconstruction, meniscus repair, meniscus transplantation, osteotomy procedures.
INTERESTS:
Manual & Computer Navigation Total Knee Replacement Arthroplasty (over 3,000 cases)

Computer Assisted Robotic Total Knee Replacement Arthroplasty (over 50 cases)

Minimally-invasive Uni-lateral Knee Replacement Arthroplasty (over 200 cases)

Total Hip Replacement Arthroplasty (including Bipolar Hemiarthroplasty) (over 200 cases)

Reverse Total Shoulder Replacement Arthroplasty (over 50 cases)

Total Finger Replacement Arthroplasty (over 30 cases)

Knee Arthroscopic Surgery (over 5,000 cases)

Shoulder Arthroscopic Surgery including Tendon Repair and Sports-related Surgery (over 800 cases)

Small Joint (Wrist, Elbow, and Ankle) Arthroscopic Surgery (over 90 cases)

Cartilage Regeneration Surgery (over 100 cases)

Foot and Ankle Surgery (about 100 cases)

Major Fracture Surgery and Management (over 1,100 cases)

Limb Lengthening (large and small bone) Surgery (about 50 cases)

Microscopic Anastomosis Surgery for Amputated Limb Part (over 600 cases)