title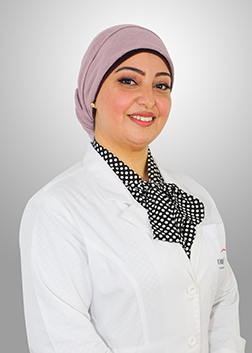 Request Appointment
DR. SHAYMAA ISMAEL AL ANI
QUALIFICATION:
Master Degree in Obstetrics and Gynaecology, Ain Shams University, Egypt
Diploma in Obstetrics and Gynaecology - Ultrasound
Bachelor's degree in Medicine and Surgery from the University of Al-Anbar, Iraq
PROFESSIONAL EXPERIENCE:
More than 18 years of clinical experience in Medicine and General Surgery, of which 12 years are in the field of Obstetrics and Gynaecology in different decent hospitals.
Academically, lecturer of Obstetrics and Gynaecology in the college of Medicine at University of Sharjah.
Published many articles such as a Role of Hysteroscopy and Histopathology in evaluation of abnormal uterine bleedinga Egyptian Journal of Hospital Medicine.
INTERESTS:
Diagnostic and therapeutic Hysteroscopy and Colposcopy.
Antenatal care
Pregnancy follow-up
Family Planning and Contraception
Abnormal Uterine Bleeding
Obstetrics and Gynaecology Ultrasound
Vaginal rejuvenation and Gynaecology aesthetic
Various Obstetrics and Gynaecology' operations.